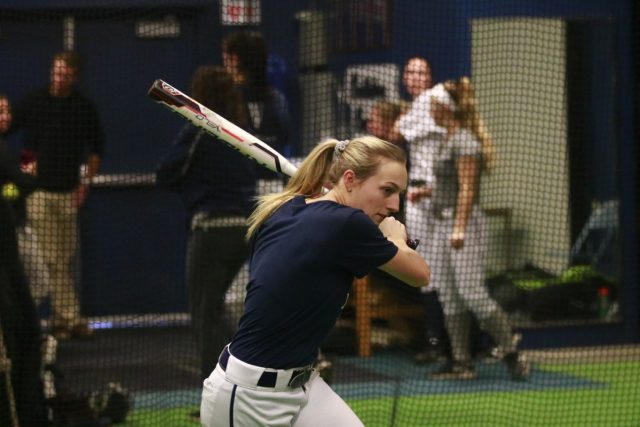 Jenna Foreman is a junior outfielder for the Butler University softball team. Through nine games, Foreman leads Butler with a .484 batting average and has stolen five out of a possible six bases.
The Bulldogs are 2-7 on the season. Their next game will be played on Friday, March 2, 2018 against Belmont University in Nashville, Tennessee. First pitch is scheduled for 2 p.m.
All photos by James Lafakis.