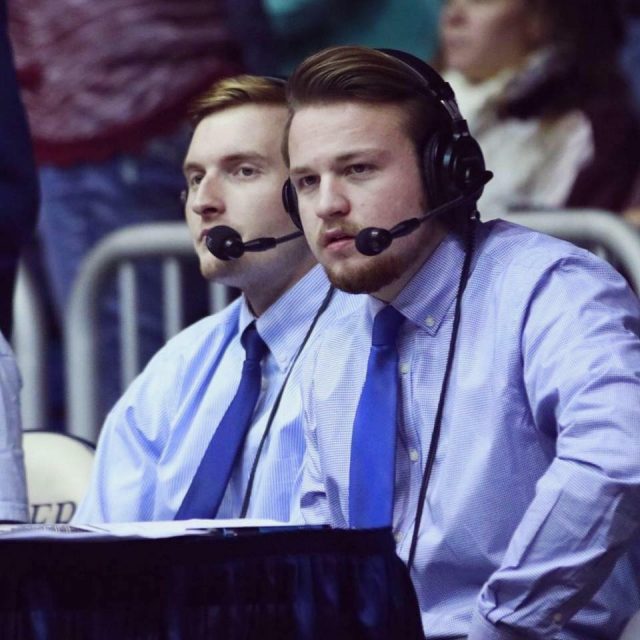 Due to the ongoing COVID-19 pandemic, all spring sports at Butler were cancelled for the season. One consequence seldom talked about is that all broadcasts for spring sports are also not happening.
At Butler University, students have the opportunity to get hands-on experience in broadcasting from the beginning of their freshman years.
One person who took full advantage of that opportunity is senior sports media major Sam Weiderhaft. In Weiderhaft's four years at Butler, he did play-by-play announcing for any sport he could, including baseball, football and soccer. Unfortunately with spring sports being cancelled, his time as a Butler broadcaster has been cut short.
"I have no regrets. I was given a lot of opportunities and I was glad that I could make an impact in my time at Butler," Weiderhaft said.
He had aspirations of going on to announce minor league baseball upon graduating in May, but that is on hold as long as no major sports are running right now.
"I was on the brink of getting a job with a baseball team, in rookie ball. Me and my parents said we're not going to talk about it until things go back to normal."
This is the unfortunate reality for people wanting to work in sports and/or TV right now. But even under these circumstances Weiderhaft can still look back fondly on his time as a broadcaster at Butler.
"My favorite broadcast was that men's soccer game against (Indiana) when they were ranked #1 in the country. I had never seen the Sellick Bowl so packed. Somehow nothing went wrong setting up the broadcast… I looked over at halftime and we had 30,000 people watching."
These opportunities to broadcast on a big stage opened the door for Weiderhaft to make valuable connections to help further his career. As soon as the world goes back to normal, make sure to watch for Weiderhaft as he works his way up as a professional baseball announcer.