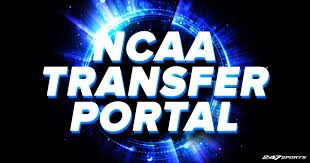 With four seniors leaving, two players injured, one player transferring and one player declaring for the NBA Draft, Butler's next year's men's basketball team has some serious question marks. 
Bulldog fans have high hopes for the five nationally ranked freshmen coming in this Fall, including Scooby Johnson, Jakobe Coles, Chuck Harris, Myles Tate and Myles Wilmouth. Their 2020 recruiting class is ranked 32nd in the nation and third in the Big East. 
However, while there should be talent amongst these five recruits, the Bulldogs need players with experience playing on a national stage at the college level. Butler must look into the transfer portal and pick up potential players to fill big scoring spots such as Kamar Baldwin, Sean McDermott and Jordan Tucker. 
This brings me to the top five players that I believe would fit "The Butler Way" and have a positive impact on the 2020-2021 season. 
Top Five Transfers For Butler: 
5: Bryce Aiken
The point-guard from Harvard would add numbers from the start. Aiken scored 16.7 points per game and is a confident, high percentage shooter who finishes around the rim. At Harvard he was Ivy Rookie of the Year and first-team All-Ivy guard. 
Aiken is immediately eligible, which will help Butler if freshmen are underperforming. His game-play would complement Aaron Thompson's, who is not as confident in his shots and less of an offensive threat. Plus, having three Bryces could help with confusing other teams. 
Butler loves to recruit local Indiana natives who are familiar with the tradition of Butler basketball and Hinkle Fieldhouse. The Indianapolis native would be immediately eligible for the Bulldogs as a grad transfer from Louisiana-Monroe. Ertel was an All-Sun Belt selection all three years and averaged 16.2 points per game. 
Ertel would be familiar with the campus and people at Butler, growing up a Hoosier and that could translate to success on the court. He also is an experienced guard, which Butler needs alongside Aaron Thompson. 
3: Matt Haarms
With this Purdue grad transfer, height definitely does not hurt. The 7-foot-3-inch center averaged 8.6 points per game and started most of the season. The transition from Purdue to Butler would be easy, as the schools are both big time Indiana basketball schools who have even faced each other in the Crossroads Classic. 
Ever since Tyler Wideman, I have not seen Butler have a dominant big man that can have a big impact in scoring on the court. While Bryce Nze and Bryce Golden had their moments in different games, Haarms would be a well-rounded go-to guy on the floor to grab rebounds, score down low and go up against bigger opponents. 
2: Seth Towns 
Towns is another Harvard transfer, who would be immediately eligible to play for the Bulldogs. Towns is ranked as one of the top grad transfers of 2020 and powerhouse schools such as Duke and Ohio State are showing interest. Towns was named Ivy League Player of the Year after his 2017-2018 season where he averaged 16 points, 5.7 rebounds and shot 44.1% from the arc. 
One downside of Towns is that he has had knee injuries the past two seasons, and Butler may not be able to take that risk again. This year, grad transfer Derrick Smits had to sit out a majority of the season and was not able to have a big impact on the court. 
This would not be Butler's first time picking up a high ranked Duke transfer. Alex O'Connell could have a similar impact to the team that Jordan Tucker has had, after limited playing time at Duke. O'Connell has a consistent three-point shot similar to Sean McDermott, and can have exciting finishes at the rim, similar to Henry Baddley. 
O'Connell has the Duke swagger that we see Tucker play with at Hinkle. O'Connell is confident in himself and could stand out in a conference like the Big East. He made 48.9% of his 3 pointers his freshman year, but his play started to decline after Duke brought in the nation's top recruits, such as Zion Williamson, RJ Barrett and Cam Reddish who were all first round draft picks in the 2019 NBA Draft. On such a highly-talented Duke team, O'Connell obviously has skill from practices and game appearances, but on a team like Butler could receive national attention and help his case to play professionally.