When you are around sports for your whole life, you start to appreciate the little things that are around the games we know and love. We learn to love the sound a basketball makes as it swishes through the net, the sound of the crowd cheering for a touchdown, the crack of a ball on a wooden bat, and most importantly the hair athletes play with.

Throughout the history of sports, there have been immaculate hairstyles and they often go under-looked. From hockey to baseball, football to futbal and everything in between. When an athlete gears up with a tremendous hairstyle we notice. Or mainly I notice.

I will be ranking the 40 best hairstyles that have blossomed out of the follicles of the sports legends and some not-so-legends we have grown to adore and respect.
A sports legend can have not so great hair and a lesser known athlete can have the best hair you've ever seen.

Prepare to be amazed and get ready for electric avenue.

40. Cristiano Ronaldo – Soccer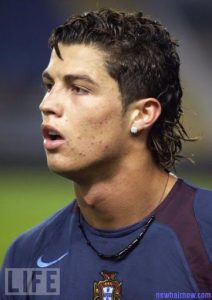 Sure he may be one of the greatest soccer players of all time but with a head of hair like this, he rightfully has a place on this list. Although this head of hair doesn't stand up to his career numbers, it will promptly land him at number 40.

Career achievements:
– 5x Ballon D'or Winner
– 3x FIFA Best Player
– 3x UEFA Player of the year
– 2x Premier League Player of the Year
– La Liga MVP
– 6x Premier League champ
– 5x champions league champ
– 44 goals & 143 assists in 566 matches
– World cup champion
– Regarded as #1 or #2 best player of all time

39. Jared Allen – Football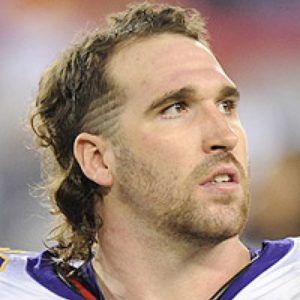 Jared Allen is commonly known for getting to the Quarterback before you can blink your eye but he should be known for that gorgeous head of hair he's sporting. The racing stripes were an excellent touch.

Career Achievements:
– 5x Pro Bowl selections
– 4x All-Pro First Team
– 136 sacks over 187 games
– 22 sacks in 2011 which led the league

38. Cole Tucker – Baseball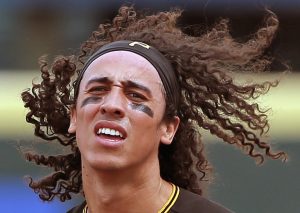 Some of you might be thinking "who the heck is this guy?" Well, let me tell you. He just finished up his rookie year with the Pittsburgh Pirates and rocks a sort of Bob Marley type of haircut that just works for him.

37. Steven Adams – Basketball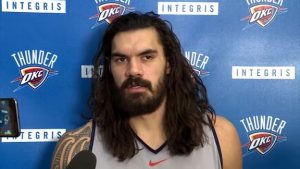 No, no, no this isn't Sasquatch but it sure is close. Steven Adams is the big man for the OKC Thunder where he is honestly most well-known for getting kicked in the goodies twice in the same game by Draymond Green during the Western Conference Finals… ouch. Other than rocking a caveman look, Adams was named to the All-Rookie Team and has averaged 9.8 points and 7.6 rebounds in his 7 NBA seasons.

36. Scott Hartnell – Hockey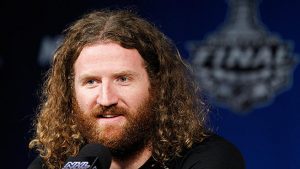 Enter Scott Hartnell. Majestic. Hartnell has been playing around with this look for several years now and it is playing to his strengths. The beard and curly hair is really working for him.

Career Achievements:
– 327 goals and 380 assists in 17-year career
– Made it to the Stanley Cup in 2010-11

35. Artis Gilmore – Basketball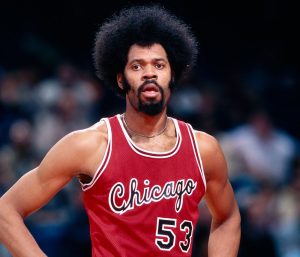 This hair has to be one of the best looks the NBA has ever seen. Rocking the solid goatee mixed with that afro… I mean come on.

Career achievements:
– Hall of Famer
– ABA Champion (1974)
– ABA All-Time Team
– 5x ABA All-Team
– 5x All-Defensive Team
– All-Rookie Team
– All-Star Game MVP
– NBA MVP
– ROY
– Averaged 18.8 points and 12.3 rebounds across 18 seasons

34. Scot Pollard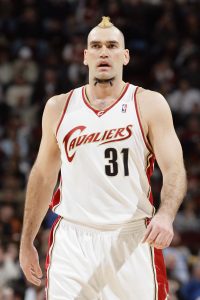 This is one of the most unique looks I have ever come across. But he absolutely pulls it off. With the sweet Mohawk and whatever you call what's going on with his chin, it's an interesting take on how to look. He played in 11 seasons as a back-up center for most of his career.

33. George Parros – Hockey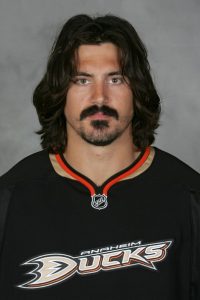 Your eyes are not fooling you, he does look just like Steven Adams… Ladies and Gentlemen I give to you George Parros. The mustache is clean and the hair is even cleaner. Parros isn't known for being a prolific player. He is known for four things: that mustache, winning the Stanley Cup in 2007, having over 1000 penalty minutes, and chucking knucks over 150 times in his professional career.

32. Iman Shumpert – Basketball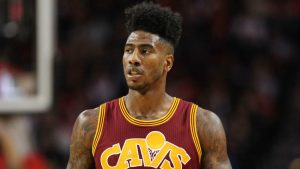 This look gets me every single time. The way he effortlessly flaunts that flat top around the court just screams "LOOK AT ME" and we most certainly are.

Career achievements:
– Averaging 7.2 points and 1.8 assists in 11 seasons
– NBA champion with the Cavs (LeBron's)
– All-Rookie first team
– McDonald's All American

31. Julius Erving – Basketball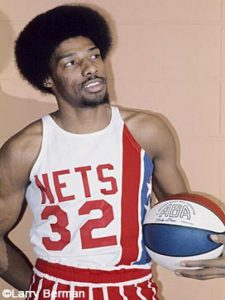 Yeah, I wish I could rock this look in everyday life. Outside of having an incredible afro, Erving enjoys being one of the GOATS in the history of basketball.

Career achievements:
– Hall of Famer
– 16x All-star ABA/NBA
– NBA champion in 1982
– 2x ABA champion
– 7x All-Team NBA
– All-Time ABA Team
– 5x All-Team ABA
– All-Rookie Team
– 4x ABA MVP

30. Zlatan Ibrahimović – Soccer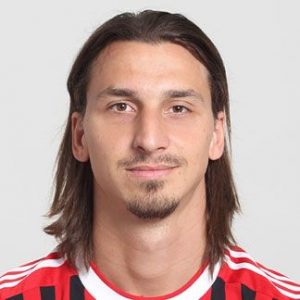 I mean just look at that. Wow. Zlatan normally wears his hair up in a ponytail but when he lets it all hang lose and flow in the wind, he gets a spot on this list.

Career achievements:
– 3x Ligue 1 Men's Player of the Year
– 12x Premiere League champion
– 2x Premiere cup champion
– 2013 FIFA FIFPro World XI
– 11x Swedish Golden Ball
– 361 goals & 128 assists in 549 matches

29. David Beckham – Soccer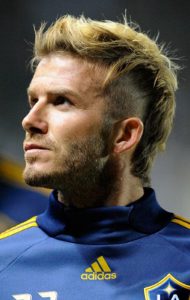 This, THIS, this is a fantastic look. Between the silky blond hair and the mullet, this look is one for the history books. If we all had hair like this, we would all be married to spice girls…

Career achievements:
– 10x Premier League champion
– 1x La Liga champion
– 1x Champions League champion
– 2x English FA cup champion
– 1x Spanish super cup winner
– 2x supporters shield winner
– 1x intercontinental cup champion
– 2x MLS champion
– 1x French League champion

28. Neymar da Silva Santos Junior – Soccer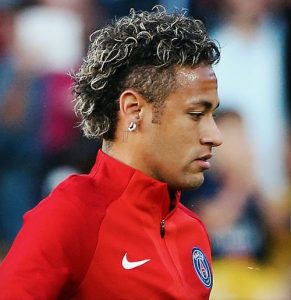 The mullet and the frosted tips. Lethal combination. Neymar needs to call Justin Timberlake and thank him for the inspiration!

Career achievements:
– 2x south American Footballer of the Year
– Ligue 1 Male Player of the Year
– 4x Premiere League champion
– Champions League champion
– UEFA Team of the Year
– 168 goals & 91 assists in 211 matches

27. The Undertaker – WWE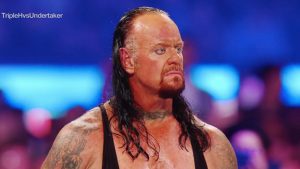 Anyone who has a receding hairline and can still rock this look deserves praise, love, attention, and applause. The undertaker has been rocking this look for almost two decades now and I fully support it.

Career achievements:
– 17 championships within WWE
– 4x WWE champion
– 3x world heavyweight champion
– 6x WWE world tag team champion
– 1x WWE hardcore champion
– 1x WCW tag team champion

26. Charlie Blackmon – Baseball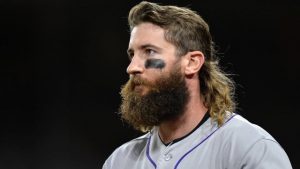 Mountain man? John Krasinski with a mullet? I don't know how to describe it but I do know that I absolutely love it. The bushy beard mixed with those gorgeous flowing locks are a great combo.

Career achievements:
– 4x All-Star
– 2x Silver Slugger
– Batting Title
– 1,244 hits over 4,092 AB
– .304 BA
– 511 RBI
– Record for most RBIs by a leadoff hitter (103)

25. Dwayne Schintzius – Basketball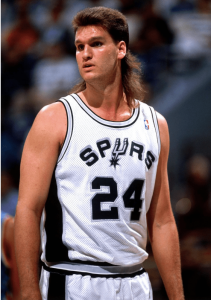 This look! THIS LOOK! The mullet, the flow, the effortlessness. Those three combine for one of the best heads of hair in NBA history. His hair was legendary but his career was forgetful… he played 9 seasons as a back-up center where he averaged 2.7 points and 2.5 rebounds.

24. Michael Beasley – Basketball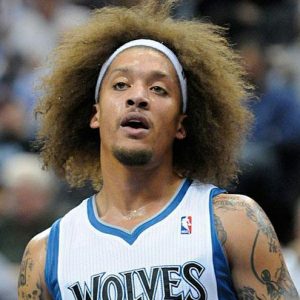 It must be tough having a full blown lions mane on top of your head at all times but someone has to do it and I'm glad we all get to witness it. Only one word comes to mind when I look at this hair, explosion. Good for you Michael, good for you.

23. Mitch Williams – Baseball


If looking at this picture doesn't get you absolutely fired up, then nothing ever will. Mitch looks like a Greek God who is named Mulletus and his power is he can grow legendary mullets at the snap of his fingers.

Career achievements:
– 1x all-star
– 45-58 record
– 3.65 ERA in 619 games over 11 years
– Pitched 80 games as a rookie in 1986 which lead the league

22. Chris Anderson AKA Birdman – Basketball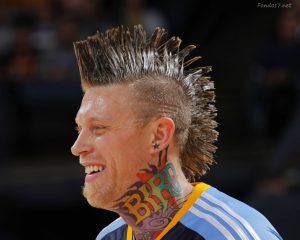 This is one of those haircuts and looks that you just never forget. Fun fact about this picture, it is estimated that he is wearing 13.6 pounds of gel to hold up that Mohawk. The racing stripes are an incredible touch.

Career achievements:
– Tallest Mohawk ever to win a NBA championship
– 5.4 points and 5 rebounds over 16 seasons

21. Chris Waddle – Soccer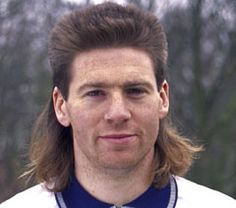 What?! You've never heard of Chris Waddle?! I absolutely haven't either but I have heard mythical legend of his hair and I must say THE PROPHECY IS TRUE! The biggest highlights in his career are being named the 1992 FWA Footballer of the Year and having the fluffiest hair in the world.

20. Brian Bosworth AKA The Boz – Football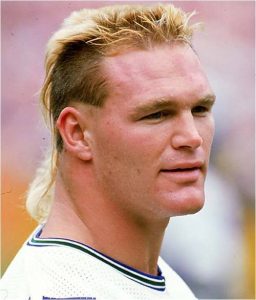 You can't make a list of the most overhyped athletes… I mean best hair without The Boz! The bleached mullet with that absolute sweet party in the back makes anyone's knees tremble at first sight.

(College) Career achievements:
– National champion in 1985
– Heisman Trophy finalist
– 2x Butkus Award winner
– 2x Unanimous All-American

19. Bryce harper – Baseball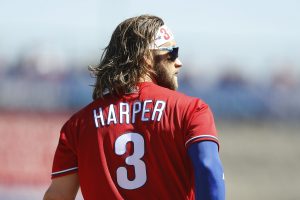 Imagine having this head of hair. This lettuce gives you super powers beyond our brains capacity. Now that Bryce will be making $330 million he can get the best hair gel money can buy.

Career achievements:
– MLB MVP
– Rookie of the Year
– 6x All-Star
– Silver Slugger
– 1071 hits in 3879 AB giving a .276 career BA
– Homerun Derby Champ
– $330 million

18. Clay Matthews – Football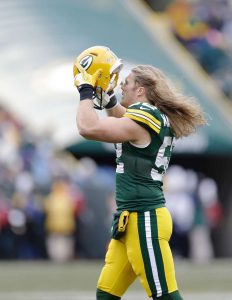 Imagine being a quarterback while this guy is sprinting at you. You wouldn't be surprised to see him as you look through your progression, you would get sacked because you were mesmerized by those luscious locks flying in the wind like golden streamers.

Career achievements:
– Super Bowl champion
– 6x Pro Bowl
– 1x All-Pro Team
– 91.5 sacks in 156 games

17. Paul Rabil – Lacrosse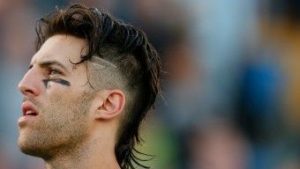 Enter Paul Rabil. Although lacrosse isn't the most popular sport in the world, it is growing due to its best ambassador and marketing tool, Paul Rabil's hair.

Career achievements:
– PLL All-Star
– 2x NCAA champion
– 2x MLL champion
– 2x MLL MVP
– 10x MLL All-Star
– 3x Offensive Player of the Year

16. Carlos Valderrama – Soccer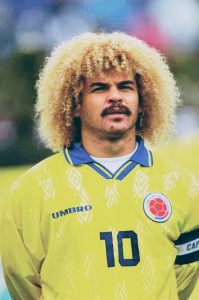 This hairstyle still has me mind-blown. It's not every day where you get to see a guy wearing a fox on his head. Thank you for this incredible look, Carlos. One of the many GOAT hairstyles the world of soccer has ever seen.

Career achievements:
– MLS MVP
– MLS All-Time best XI
– 2nd in MLS in assists

15. Al Iafrate – Hockey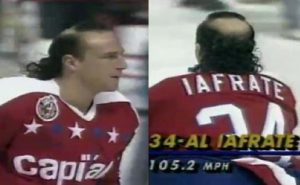 Ladies and gentlemen, I present to you the skullet. Bask in its glory. Read on once you have fully taken in the perfection of this hair. Actually no, scratch that, nobody can ever fully appreciate this beauty.

14. Jacob DeGrom – Baseball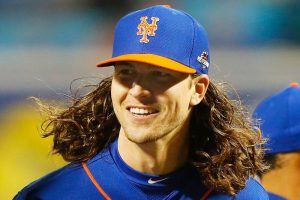 I mean good lord. LOOK AT THAT. When this guy steps out on the bump to strikeout the side all eyes are on that luxurious brown mane. He's lucky that he doesn't take off flying when wind gets under those wings. Thank you for this cob salad, Jacob.

Career achievements:
– 2x Cy Young Award winner
– Rookie of the Year
– 3x All-Star
– ERA Title

13. Manny Ramirez – Baseball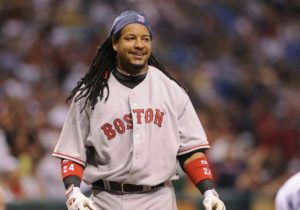 I have no idea what is more impressive, his career or his hair. I'm going to go with the hair because I have never seen something so elegant and majestic. He struck fear into his opponents with just one hair flip. Electric.

Career achievements:
– 12x All-Star
– 2x World Series winner
– 9x Silver Slugger
– World Series MVP
– Batting Title
– 2574 hits

12. Patrick Kane – Hockey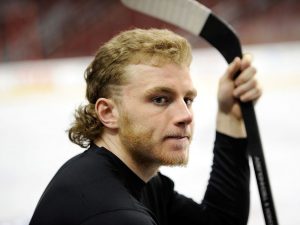 If you know anything about anything then you know about Patrick Kane's legendary playoff mullet that he rocks. This mullet not only looks better than anything in the history of forever, but it also gives super powers such as god-like hair and the ability to fly.

Career achievements:
– 1 overall pick
– 3x Stanley Cup Champion
– Conn Smythe Award winner
– Silver Medalist
– 10x All-Star
– Art Ross Award winner

11. Lanny McDonald – Hockey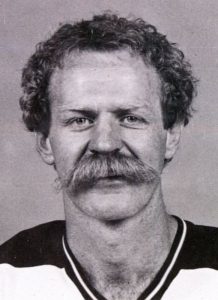 Ok, listen. I know this is about heads of hair. Meaning on top of the head. But look at that lip sweater! How can I not put that face and that mustache in the top 40? Exactly, I couldn't. Boys rock mullets, men rock lip mullets.

Career achievements:
– Hall of Famer
– Stanley Cup winner in 1979
– 2x All-Star
– Jim Masterton Award winner
– 1,006 points over 16 years

10. Oscar Gamble – Baseball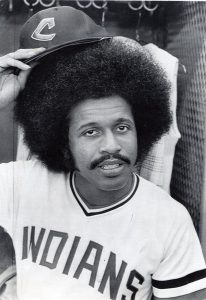 Yes, a real human had this hair and yes it was perfect. Oscar Gamble rocked this sweet afro as he gave one of the best quotes of all time, "some people do think it be like it is, but it do." And that afro, that afro do be amazing.

9. Chris Kemoeatu – Football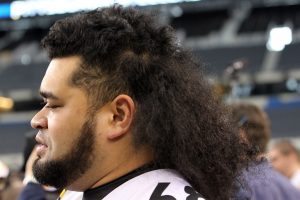 I have never wanted to have a hairstyle so bad and I've wanted frosted tips before. This is the mullet that you hear about. This mullet haunts and makes fun of inferior mullets just by looking at them. This mullet has a mind of its own. This mullet most likely is insured.

8. Antonio Garay – Football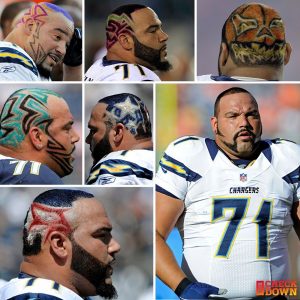 A Swiss army knife of hair. You think you've seen all it has to offer and there won't be any more surprises but they just keep coming and coming. Antonio is used to having all eyes on him at all times when he rocks literally any hair style ever. Thank you for this, Antonio.

7. Dennis Rodman – Basketball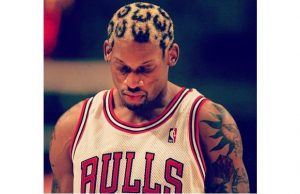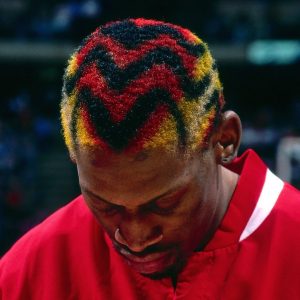 One picture did not do him any justice. LOOK AT THAT HAIR. This hair belongs a spot in the hall of fame right next to Bob Marley's hair. Dennis Rodman will go down as the best hair in basketball of all time. Sure his teammate MJ is the GOAT but we all know who the real and more important GOAT is here, and his name is Dennis Rodman the Hair God.

Career achievements:
– 5x NBA champion
– Hall of Famer
– 2x All-Star
– 7x Rebound champion
– 2x All-NBA
– 8x All-Defensive Team
– 2x Defensive Player of the Year
– Averaged 13.1 rebounds

6. Troy Palamalu – Football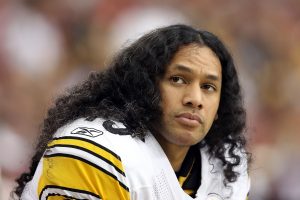 He knows that his hair is incredible. There's just no way that he doesn't. I know for a fact that this hair is insured for $1 million. Fact. Head and shoulders was named after Troy Palamalu and not because he had dandruff but because he holds the hair of greatness on his shoulders.

Career achievements:
– Super Bowl champion
– Hall of Famer
– 8x Pro Bowl
– 4x All-NFL First Team

5. Abel Xavier – Soccer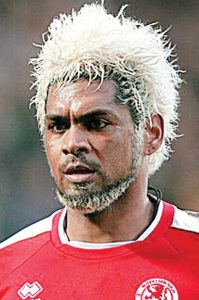 Ah the coveted abominable snowman look, finally. This hair looks like an explosion in a shredded wheat factory and he is pulling it off like it's nobody's business. He doesn't care what anyone thinks but he demands that all eyes are looking at the top of his head at all times.

4. Coco Crisp – Baseball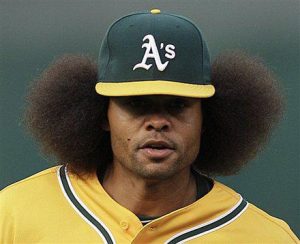 This hair makes me so happy. Look at that hair and try not to smile. If you can do that I will give you $50. An athlete who has an incredible and an incredible name deserves a special kind of recognition and the perfect way to give him that love is by making him number four on this exclusive list.

Career achievements:
– World Series winner
– .265 BA
– 1,572 hits
– 309 Stolen Bases
– Led league in 2011 with 49 stolen bases

3. Andre Agassi – Tennis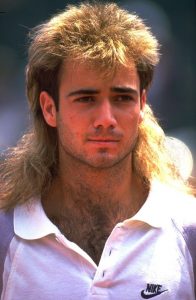 If you think you have great hair, you're wrong. Well maybe it's good looking BUT COMPARED TO ANDRE, your hair does not look good. This is the type of hair that models dream of, that Pantene and Tresemme want to get their hands on but it rightfully claimed by Main & Tale.

Career achievements:
– Hall of Famer
– 11x Davis Cup Team member
– 910-316 record
– ATP World Tour Championship winner
– 61 career titles
– 8x Grand Slam Major champion
– Gold Medalist

2. Peter Wright – Darts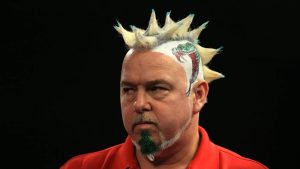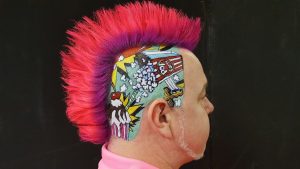 There is no combination of words in my vocabulary that can form a sentence to describe how incredible this hair is. I mean this hair is like the Sistine Chapel. This hair is a piece of art.

Career achievements:
– Currently ranked #2 in the world
– World Championship winner 
– World Match Play runner up 
– World Grand Prix runner up 
– 2x Grand Slam runner up
– Premier League runner up 
– Winner of the UK Open 
– Winner of the Masters 
– 2x Champions League runner up
– PDC World Cup of Darts winner 
– European Darts Grand Prix winner 
– 2x European Darts Open winner
– German Darts Champion 
– German Darts Open winner
– International Darts Open winner 
– Killarney Pro Tour Champion
– 4x Players Championship (BAR) winner
– Players Championship (COV) winner
– 2x Players Championship (CRA)
– Players Championship (MK) winner
– 2x Players Championship (WIG) winner
– 2x German Darts Masters winner
– Melbourne Darts Masters winner 

1. Jaromir Jagr – Hockey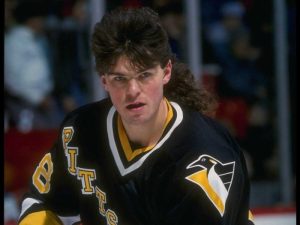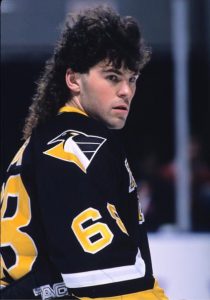 Here we are. The best head of hair in sports history. I just don't know what to say. I mean I really just don't. This hair I just pure electricity. This hair is gorgeous. This hair will forever be in the Hair Hall of Fame where it is the one and only member. There will never be a head of hair quiet like it and nobody should ever try to compete with it. This head of hair has a human attached to it and not the other way around. This hair makes more dreams come true than Disneyland. Thank you, Jaromir.

Career achievements:
– 2x Stanley Cup winner
– 766 goals and 1155 assists over 24 years
– 5x Art Ross winner
– 13x All-Star
– 7x NHL First Team
– Second in all time scoring
There it is. The best 40 heads of hair in the history of sports. The future of hair in the sports world is bright, just as bright as it's past. Hair will always have a prominent place in sports. The two need each other just like peanut butter needs jelly. I can't wait to see what hair comes back into sports when competition picks up again. Thank you.