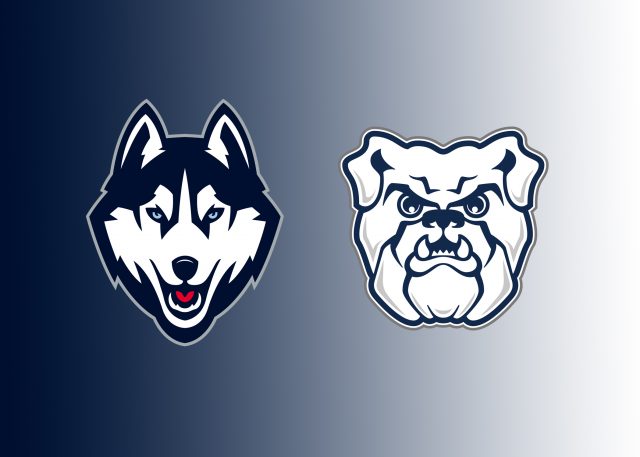 On Friday afternoon, both Butler basketball teams traveled to Mansfield, Connecticut for weekend matchups against the UConn Huskies. The women's basketball team fell to the 5th ranked Huskies on Saturday, and the men's basketball team lost on Sunday afternoon by a final score of 86-56.
The Huskies remained in control throughout the duration of the game, holding a lead for the entire 40 minutes. Jordan Hawkins led UConn with 20 points and added six rebounds, while Adama Sanogo dominated the paint with 17 points and a team-high 14 rebounds.
The win ended a three game skid for UConn, who last won at home against Creighton back on January 7th. The Huskies were coming off of a heartbreaking one point loss to Seton Hall last Wednesday.
Butler was led by junior guard Chuck Harris, who had 16 points and three assists. Simas Lukosius, who had been hot in Butler's last two games, struggled to get into a rhythm and was only able to add 12 points on 4/8 shooting.
Freshman center Connor Turnbull — who has seen an increase in opportunity the past couple of games with Manny Bates out due to injury — showed glimpses of promise with six points, going 2/2 from behind the arc. Turnbull also put up three blocks, including a highlight-reel rejection of an Alex Karaban dunk attempt.
The Bulldogs have now lost two straight by a combined 51 points since an inspiring home win over Villanova. The loss drops the Bulldogs to 11-10 (3-7 Big East), while UConn climbs to 16-5 (4-5 Big East).
Butler will next face 22nd ranked Providence on Wednesday, January 25, while UConn will also return to action on Wednesday in a pivotal matchup with the 8th ranked Xavier, who currently sit at the top of the Big East.