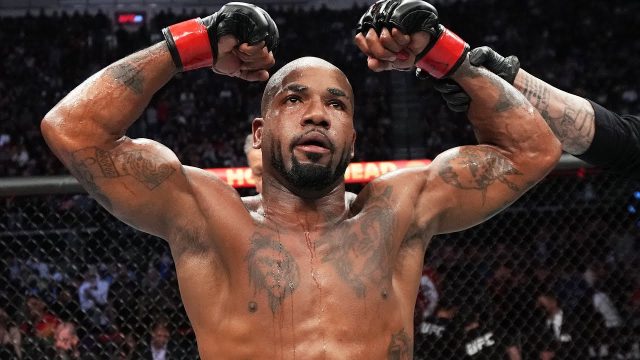 At UFC Vegas 71, top five heavyweights Curtis "Razor" Blaydes and Sergei Pavlovich will throw down with a potential title shot on the line for the winner in the main event. But two fights prior to the headliner is perhaps a more intriguing matchup, as longtime UFC mainstay Bobby "King" Green has stated his fight with fellow veteran Jared Gordon will be the final of his illustrious career.
It may only be April, but should Green leave his gloves in the octagon on Saturday, he will join an already robust list of memorable retirements in 2023. In the first four months of the year, three veterans called it a career in front of their home crowds, including former light heavyweight champions Glover Teixeira and Mauricio "Shogun" Rua at UFC 283, and more recently MMA veteran Zak Cummings at UFC Kansas City.
Green may not be as big of a name as Teixeira, Rua, or even Jorge Masvidal, who also said his farewell to the sport in front of his hometown crowd in Miami. When it's all said and done, most people will probably forget about Green's retirement at the end of the year and in just a decade, he may even become just another forgotten fighter in a sea of names. He never fought for a title or had the most memorable career, but MMA fans should never forget the career of Bobby Green.
After all, Green's career will never be duplicated. He fought as a short notice replacement four times in his career including in February 2022 against the current lightweight champion Islam Makhachev, who holds a career record of 24-1 and many believe is the best pound-for-pound fighter in the world. That fight came just two weeks after Green picked up a win over Nasrat Haqparast.
Any fan of combat sports cannot watch a Bobby Green fight without feeling a sense of awe, shock, amazement, confusion, or all of the above. Green has made it to the top of the toughest division in the sport with the same unconventional style he had listed as "hood" in his 10th pro fight against Dan Lauzon. Hands down, elite head movement, lightning quick hands, and never-ending trash talk; it's a style that has only ever been seen from the King.
Green has fought nearly everyone in the lightweight division, but that's not what made his career so noteworthy to begin with. It isn't his four Fight of the Night performances, KOTC Lightweight Championship, either of his two Performance of the Night bonuses, or even the fact that he holds the record for most strikes and significant strikes landed in UFC lightweight history. It was the fact that he even made it to the octagon at all.
Green was a foster child from just five years old, after his father had been arrested and his mother was forced to give him up due to a drug addiction. After having a successful high school wrestling career, Green decided to give MMA a try to provide another source of income to help support his son. And provide he did, for the next 15 years.
Lately, the emotions have been coming out for Green, as he sees the end of his career nearing. He has delivered two of the most memorable post-fight interviews in recent history, aimed to inspire the next generation of fighters who may currently be in his former situation.
"I just want to tell people I'm here to inspire people," Green said after defeating Al Iaquinta at UFC 268. "I didn't have a momma, I didn't have a daddy, I lost my brother, I lost my grandmother, I lost everything. You can do anything you put your mind to guys. I'm talking to you at home. I'm living proof."
Green followed up that win with his victory over Haqparast, giving him the final win streak of his career. His speech following that unanimous decision triumph was just as inspiring.
"To anybody that's ever been put down, anybody who's ever been forgotten or had them turn their back on you? You do this for me. Put your middle finger in the air, and tell them I said f*** 'em!"
Should Green pick up the win against Gordon, it will be his 30th professional victory. He has retired once before and it's not unusual to see athletes come out of retirement in MMA, but this one seems to be the end of the road for the 36-year-old King. There will never be another Bobby Green, but he has certainly inspired countless individuals to follow in his footsteps. But until then, we can only enjoy one last outing, one last taunt, and one last "hood" performance from the California native, Bobby "King" Green.