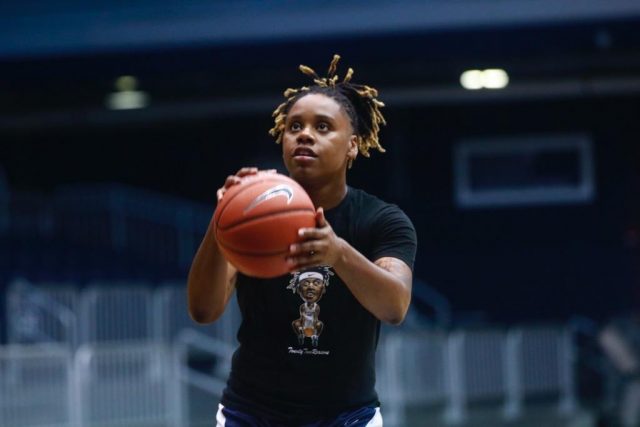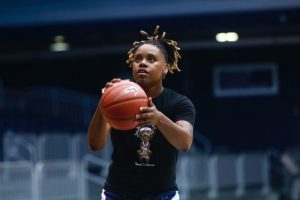 "All I could think was 'Why me?'" said Katherine Strong right after she fell to the ground during the Butler Women's Basketball Teams game against Marquette on January 27.
Late in the game, the Bulldogs were trailing the Marquette Golden Eagles when the teams 5'11" redshirt junior went down hard and knew that something was wrong from the moment she hit the ground.
Strong had torn her ACL in her left leg and will be out for the rest of the season. Strong said, "The worst thing about this injury is that I have to put the game I love on hold again and miss the rest of the season with my teammates." Strong will miss finishing the season with senior stars Whitney Jennings, Michelle Weaver, Taylor Buford, and Tori Shickel.
Although the injury was tough on Strong, she's trying to look for the best in the situation. "I feel lost, confused, angry, and sad." Said Strong, "but I'm going to get ready for surgery and kill every therapy session."
Strong was having a major impact on the team's performance in her first season with the team after transferring from VCU. The team is currently 17-5 in the season and Strong has contributed to the team in more ways than one. She has started in 18 games this season and is averaging 7.5 points, 0.9 assists, and 3.7 rebounds a game all while shooting 50% from the field.
Her most noticeable performance was against the Creighton Blue Jays when she netted a career high 23 points with a steal in 21 minutes of game-play.