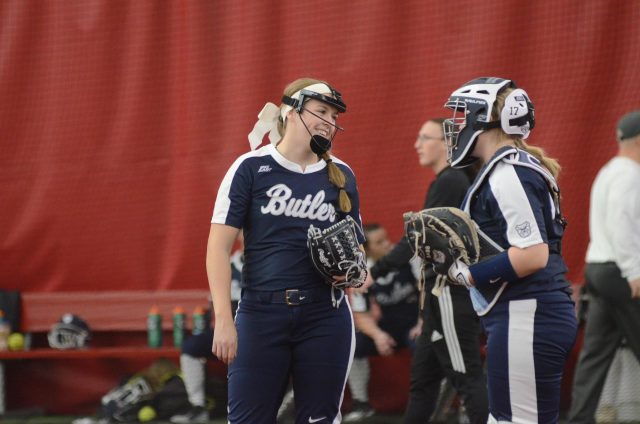 The Butler softball team blew out Creighton in an 8-0 contest on April 20.
The Bluejays were able to muster only one hit on Butler pitcher Alyssa Graves.
Butler put the pressure on early and often, scoring three runs in the first inning.
Christina Candotti's home run drove in Sammy Andersen and Lauren Fey.
Candotti finished with four RBIs in the game, adding another in the second inning.
The second would see five more Butler runs, extending the Bulldogs' lead to eight.
Fey hit an RBI double, driving in Emily Perrelle.
Fey scored herself, her second run of the game, when Candotti walked with the bases loaded to drive her in.
Alyssa Garcia scored on a wild pitch in between.
Karli Ricketts's two-run single later in the inning drove in Kaitlin Doud and Andersen, putting Butler firmly in control of the game.
The Bulldogs would never relinquish that control and won 8-0 in five innings.
Butler is back in action on April 23 against Ball State.