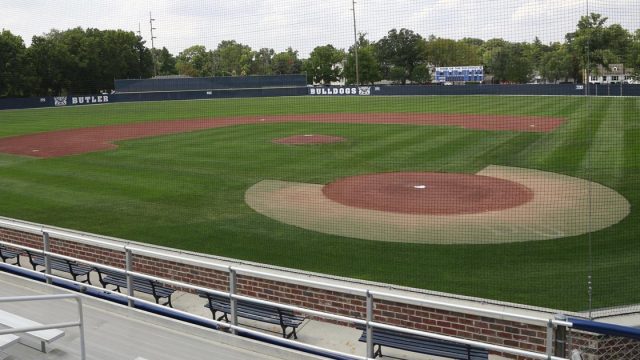 With the cancellation of spring sports this year, the Butler baseball team will have the opportunity to regroup and try again next year after a shaky start to this season. When the season was called, the Bulldogs sat at 8-7 on the season, including getting swept by the #14 ranked Central Florida. Overall they lost four of the last five games of the season. But, on March 30 the NCAA ruled that seniors that fell victim to their seasons getting cancelled will be granted an extra year of eligibility. This means that seniors Jack Pilcher, Zach Jarosz, and Brody McGrath can come back for the 2021 season if they so choose. Connor Christman is also a senior but redshirted this year to gain an extra year of eligibility. Suffice to say this opportunity for the seniors to come back is a big shakeup for what the team will look like next year.
One of the problems with the extra year of eligibility, should all the seniors decide to come back, is that they will occupy spots in the lineup and in the field that someone else in any other given year would have stepped up to fill. For example, Jarosz and McGrath have been stalwarts in Butler's infield since their sophomore years. If they both come back next year, they may take away opportunities from guys like freshmen Nick Kosmetatos and Lukas Galdoni, who played in a few games this year but were definitely slated to step up more in future years.
Of the seniors that could return, there are two infielders (Jarosz and McGrath), a relief pitcher (Pilcher), plus Christman who is also an infielder. Among the freshmen on this year's team, there were three infielders plus a utility man who primarily played first base in high school. This was a weird year overall for this team, with coach Dave Scrage having to take a medical leave of absence at the beginning of the season. Two years ago Butler made the Big East tournament for the first time in the program's history before taking a step back last year. They looked to recapture that magic from 2018 again in 2020, but unfortunate event after unfortunate event has turned this season into a total wash. If coach Schrage is able to come back and coach next year, he will have a lot of decisions to make and questions to answer regarding the make-up of his team.