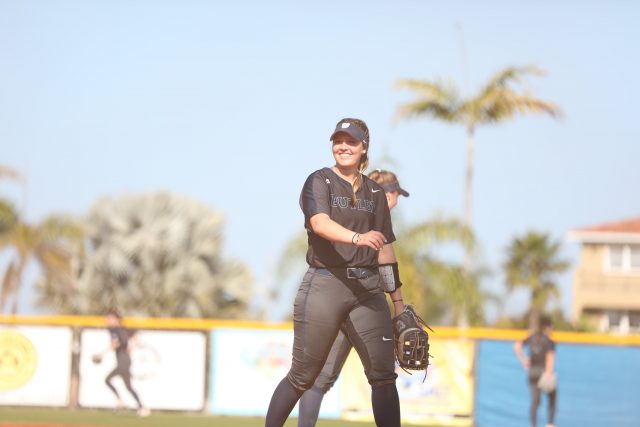 After a unprecedented 2020 season, the Butler Bulldogs revamped their 2021 softball season for this spring. This season the Dawgs were able to secure a 41 game schedule before their BIG EAST tournament in May. In the preseason BIG EAST coaches poll, the Bulldogs were ranked to finish 6th in their conference this season. 
Coming off their first games of the season, the Butler Bulldogs are 1-4 after their tournament in Cedar Falls this past weekend. The Bulldogs faced some tough competition against Omaha, Northern Iowa, Iowa State, Drake and South Dakota State. Now with a few games under their belt, they look to come back even stronger this weekend in Mobile, Alabama. 
This weekend the Dawgs are set to participate in the Jaguar Classic hosted by the Southern Alabama Jaguars. Their first game of the weekend will be played Friday morning against Murray State. Throughout the tournament they will also face Lipscomb, University of Illinois Chicago (UNIC) and tournament host Southern Alabama.   
Though their record doesn't show it, the Dawgs had a promising showing this past weekend and should be able to do the same in Mobile. Murray State (1-3) and Southern Alabama (1-2) have similar records while Lipscomb and UNIC will be playing their first games of the year this weekend. During these games they look to build on their early season positives with several players seeing success at the plate with home runs and strong hitting. 
Looking ahead in the season, the Dawgs will host their first home game on March 13 against BIG EAST competitor Seton Hall. Seton Hall is currently ranked 7th in the BIG EAST preseason poll. This series should prove to be a fun and competitive match up for both teams as they kick off conference play.