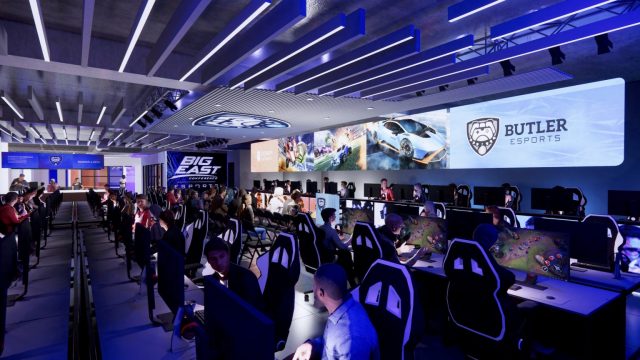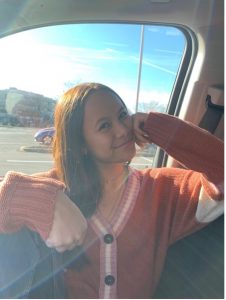 By: David Brown
Behind every organization is someone that is the keystone to success. Someone who puts in the elbow grease, triple checks the schedule, and keeps the gears turning. For Butler University Esports, that individual is Vice President of Operations and Overwatch team manager Jaqui "Kitsune" Sabnal. Player, student and manager, Sabnal does it all.
"Growing up, I had always had a love for gaming," says Kitsune. "I'd say what really got me invested though was when I had played my first FPS, which at the time was CoD: WaW on my Xbox 360." As the years went by, she found a love for the industry after watching the Houston Outlaws Vs the LA Valiant OWL (Overwatch League) match back in 2018. Since then, she has done everything she could to be involved.
Mainly participating as the manager, Kitsune will sub in on the Butler Esports Overwatch team when she has to. She plays the role of support, enjoying every support character but Lucio. Unfortunately, the Overwatch team isn't doing so hot this year. With how well the team had been doing in the semester prior, they have moved up a division. A higher rank, however, means harder opponents. With a record of 1-7 this spring semester, one hopes that the tide turns in favor of Butler's Overwatch scene. However, Kitsune's main job is one of far greater importance.
"The Manager of All Managers," says Kitsune. "I'm tasked with making sure all of the team managers are given the resources that they need to successfully manage a team and also keep track of form submissions within the club." The position is paramount to ensuring that every team runs smoothly.
Although things appear to be running like a well-oiled machine, some things could use improvement. "Mostly coming from a VP of Operations standpoint, I have two main focuses on how to improve our Esports program here at Butler," says Kitsune. "One, creating and ensuring that the space and club we have at hand are welcoming and inclusive, and two increasing support and recognition our club-based titles are receiving." Inclusivity is critical to the expansion of esports. As a woman in a primarily male-dominated industry, Kitsune says that she is thankful to be part of such a welcoming community.
Although Jaqui has kept Butler Esports running at peak performance, all good things must come to an end. With graduation a short two years around the corner, what comes next? "I'd like to pursue a career within Esports," notes Jaqui. "whether it be to keep strengthening and building upon my knowledge with the operational side, or even going a completely different path with it such as production or marketing. Maybe even owning my own organization at one point?" The managerial aspects of the industry are the main draw for her. But with these aspirations for the future comes concern for the esports' inner workings.
"I think a small step that needs to be taken is for organizations to seem more welcoming and BE more welcoming. Not just towards women, but to anyone that has the capability, ambition, and drive to make Esports as a whole better than where it currently stands."
The esports scene is growing at a rapid pace. Teams and organizations are popping up left and right competing to be the best at their games. With such rapid growth, it is hard to see what is next for the industry. However, one thing is certain, Jaqui "Kitsune" Sabnal will be there. Raring to go at the opportunities that arise.