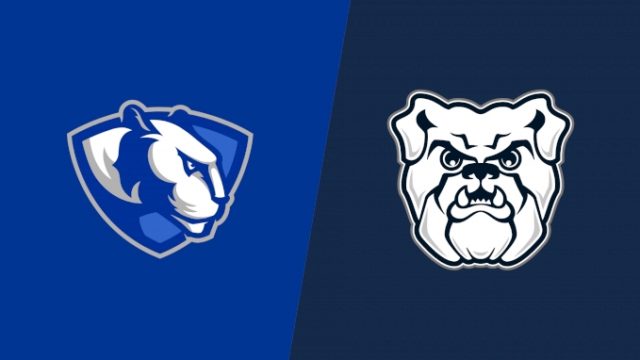 BY BRYCE GOLDEN
The Butler Bulldogs completed a quadruple-header against the Eastern Illinois Panthers over the weekend. The Dawgs Split the series 1-1 on Saturday but came back Sunday with a 2-0 sweep.
Looking to bounce back from the loss on Saturday, the Bulldogs went with Cole Gaversion, who credited with the win. Gaversion dominated behind the mound, striking out 5 of the 7 batters that he faced. Derek Drees eventually took over in the last two innings to shut out the Panthers. On the other side of the ball, Billy Burch hit a solo home run to left-center in the second inning. This was followed up with an RBI double by Garret Gray, bringing in James Gargano. These were the only scores of the game, both coming in the second inning.
The second game of the day mimicked the first, a defensive fight with only three total runs being scored. John MacCauley started on the mound for the Dawgs, only allowing 4 hits while facing twenty-four batters. Adrian Vege eventually took recording 5 strikeouts and zero hits. Despite the low-scoring affair, the game ended in a dramatic manner, with Scott Jones bringing home Kyle Van Liere from second in walk-off fashion.
The Dawgs' next game will be against the #14 ranked Notre Dame Fighting Irish.