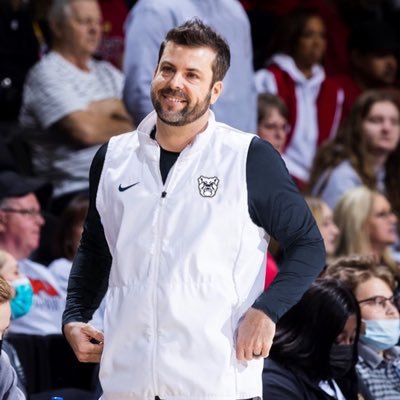 Yesterday afternoon Butler officially introduced Austin Parkinson as the new head coach of the new Butler Women's Basketball team. The former IUPUI head coach was hired on April 8th, following the release of Kurt Godlevske.
Parkinson spent 12 seasons with IUPUI leading them to an impressive 224-141 including eight 20-win seasons. The Jaguars clinched NCAA Tournament berths in two of the last three seasons, although the 2020 tournament was canceled due to the pandemic. Parkinson also earned three conference coach of the year honors.
When he took over the IUPUI program, they were also at a low point coming off a three-win season in 2010-11. Parkinson is confident that he can have the same impact at Butler, building a winning culture.
At his introduction, the Kokomo native and Purdue basketball alum stressed the importance of homegrown talent for the success of any Indiana program, but especially here at Butler. This, plus his focus on high-character athletes, will be interesting to see how he attracts both recruits and transfers.
Over his years at IUPUI, Parkinson led many all-conference players, including Macee Williams who has won four consecutive Horizon Player of the Year awards and was just drafted by the Phoenix Mercury in the WNBA Draft.
He hopes to make a similar impact in the BIG EAST. "Everything is in place at Butler for our program to make noise in the BIG EAST and I am grateful for the opportunity to lead the Bulldogs," said Parkinson.
As a player, Parkinson spent four years at Purdue from 2000-04 and led the Big Ten in assist-to-turnover ratio in three seasons.
Parkinson comes from a line of Indiana basketball leaders, with his father, Bruce, being Purdue's all-time assist leader and in the Indiana Basketball Hall of Fame. His grandfather, Jack, played at Kentucky and ended up in both Indiana and Kentucky Basketball Hall of Fames.