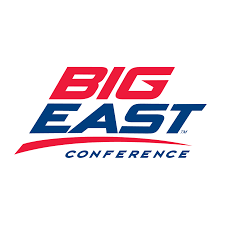 By Nathaniel Walker
With the regular season drawing to a close, everybody will turn their sights to the conference tournaments and ultimately March Madness. For the women in the Big East, the conference tournament could have big implications for their potential tournament berths. We will focus on a few of the teams in the Big EAST and what their circumstances look like in the tournament.
BUTLER
While the Bulldogs may not have a shot to make March Madness, their turnaround this season has been truly something to watch. After struggling to win more than a few games for the past couple of seasons, they brought in coach Austin Parkinson from IUPUI and he immediately took the Bulldogs to another level. The Bulldogs had double-digit wins this season and are moving forward with much more confidence than they had in any of the years prior.
VILLANOVA
This past season has been another season of success for the Villanova Wildcats. Going into the Big EAST tournament they are in second place in the conference and are looking to unseat the Huskies at the top of the division. They are led by the NCAA leading scorer in Maddy Siegrist and their aspirations are nothing short of championships this season. After losing to UConn in both of their regular season matchups, the Wildcats will certainly be looking for some revenge assuming both teams make it to the championship.
MARQUETTE
While the past two teams have been near the bottom and the top of the Big EAST respectively, whereas Marquette is right in the middle. They find themselves fighting for a spot in March Madness and a deep Big EAST tournament run would cement their spot for sure. The Golden Eagles will likely have St. Johns in the first round which is another team in a similar spot. While a loss in the first round wouldn't eliminate the Golden Eagles from a March Madness appearance, it would mean that they need a lot of help from a lot more teams to make it a reality.