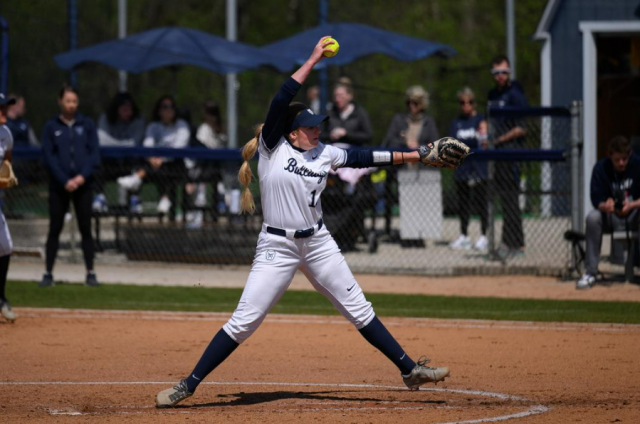 by Marisa Guisti
The Bulldogs have been on a hot streak for the past couple of weeks. The Dawgs currently stand a 9-3 record in conference play and are top three in the Big East Standings.
 A few players that have had standout moments these past couple of weeks are Monique Hoosen, Paige Dorsett, and Sydney Carter. Hoosen tallied two home runs in the past three games, Dorsett is keeping an impressive .338 batting average on the season, while Carter is fielding a put-out percentage of .955 at second base and holding a .326 batting average. 
These three players will look to keep the momentum into the rest of the season and keep racking up wins heading into the post-season play. The Dawgs are having fun and will be in Storrs, Connecticut to face off with their rivals, the UConn Huskies. The dog battle will result in a 9-4 record for Butler, or a 10-3 record after the first game. After their complete UConn series, Butler will look to return there in a few weeks for The Big East Tournament where one Big East team will be crowned champions and move to the NCAA Tournament. 
You can catch Butler Softball and other Butler Athletics at their website Butlersports.com.