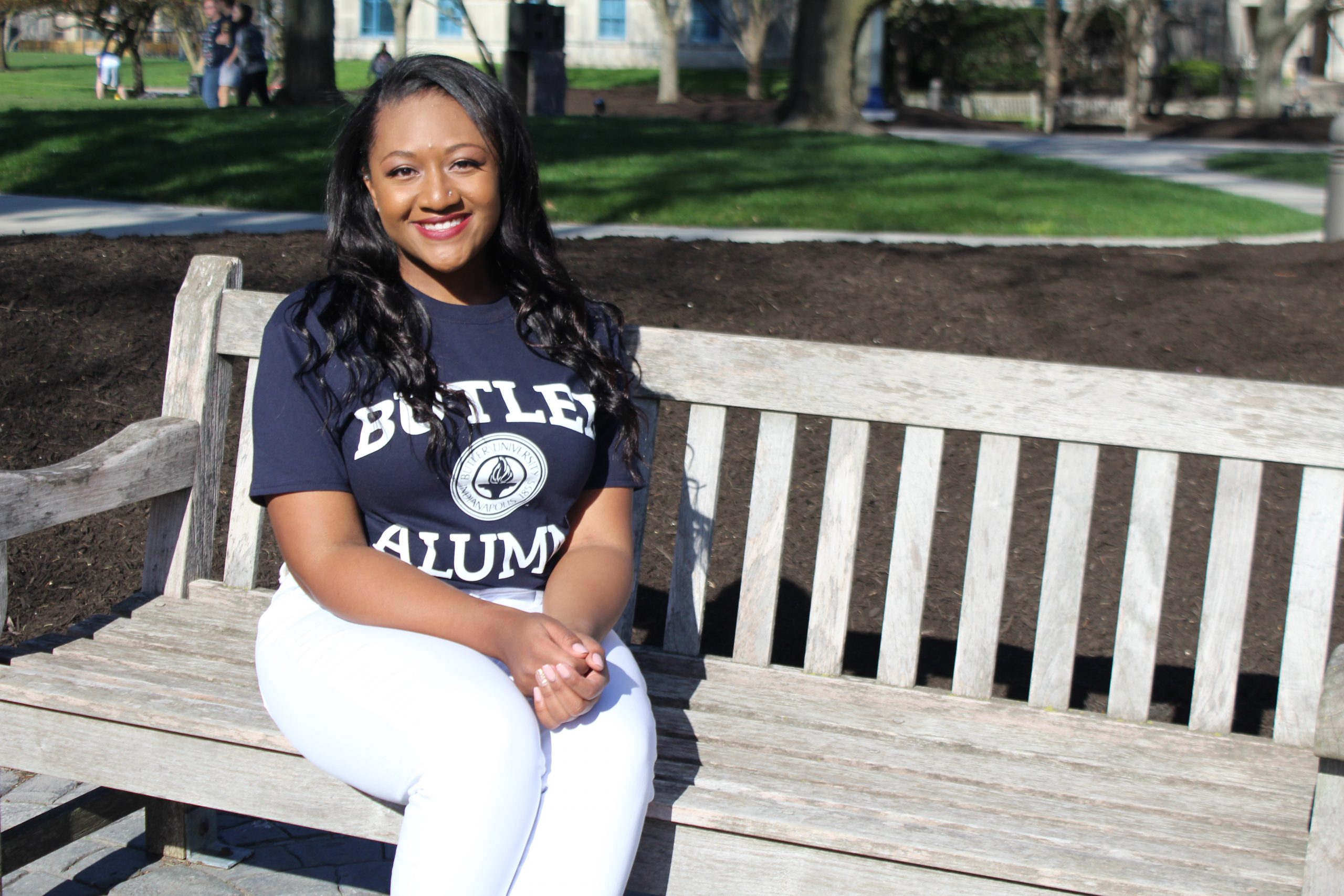 "Robot Girl"
By Kalyn Adams, '18
As I approached my senior year of college at Butler University in the College of Education, I had to ask myself, "What's next?" I knew that I wanted to continue working with children, but I also wanted to further my education. I made the decision to apply for graduate school in the fall and by April of the following semester I committed to going to Tufts University in Medford, MA. I made the decision to pursue a master's degree in Child Study and Human Development with a concentration in Children's Media and New Technologies.
As I researched Tufts University, I came across the DevTech Research Group directed by Prof. Marina Umaschi Bers. DevTech aims to promote STEAM (Science, Technology, Engineering, and Mathematics) learning for young children with a focus on computational thinking and engineering. I soon found out that Marina Bers would be my advisor and she asked me if I would be interested in working in her lab. After she told me more about the lab and the research they do, I decided that I definitely wanted to be a member of the DevTech team.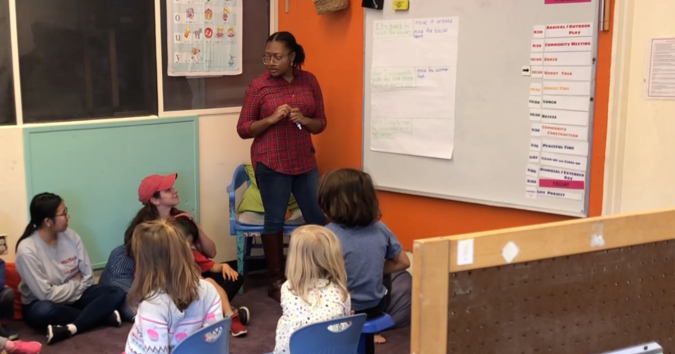 When I first began working in the lab it was my job to familiarize myself with the ScratchJr programming app, and the screen-free KIBO robotics kit that were both developed in the DevTech Lab.
My advisor was aware of the fact that I had experience teaching elementary age children and she asked if I would be willing to be the lead teacher in piloting a curriculum called CAL (Coding as Literacy). I accepted the offer because I was itching to get back in the classroom after spending a year student teaching in Indiana.
I soon began lesson planning as if I had never left the classroom. I had the challenge of teaching a second grade curriculum to a K-1 classroom so I thought back to my courses at Butler that taught me what to do in situations like this as a teacher. Thinking back to my senior year at Butler, I would have never thought that I would be teaching coding to young children with the help of a robot, but I was definitely prepared for the task at hand.
Every Tuesday and Thursday, I was known as the "Robot Girl" to a bunch of five- and six-year-old boys and girls. Every week, I collaborated with the creators of the curriculum as well as the classroom teacher to make sure the students got the most out of the learning experience. I did my best to scaffold the learning because I was working with children of different ages and backgrounds. I wanted the students to become confident in using the KIBO robot as well as gaining an understanding of what engineering and programming is.
I am really happy that I was able to be the lead teacher in the pilot program of the CAL curriculum. I found that every school you work at and every group of children that you work with will teach you something new when it comes to teaching. I recently accepted a fellowship for this upcoming summer where I will be working as a youth coordinator for a multi-service nonprofit organization for women, children and youth experiencing homelessness. I am excited to work on developing a curriculum to implement during my time in this new position. Butler has absolutely prepared me for the journey that I am now on and I will always be grateful for that.