The highly-anticipated children's book inspired by Butler's legendary mascot and America's dog, Good Boy, Blue! has finally arrived and is available at the Butler University Bookstore, Spirit Shop, and online store.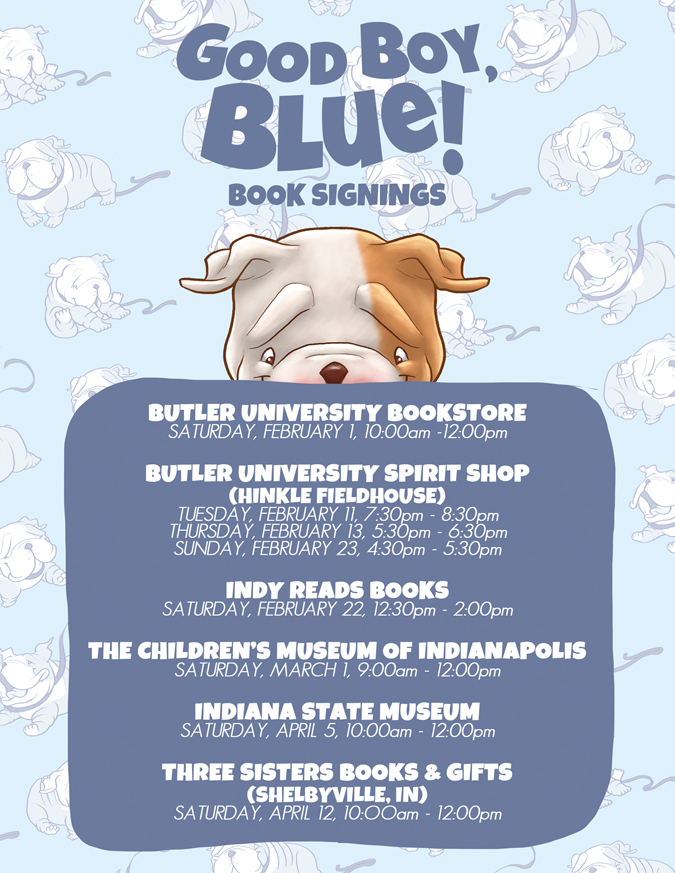 Good Boy, Blue! book signings are scheduled throughout the winter and spring at locations, including the Butler Bookstore, The Children's Museum of Indianapolis, the Indianapolis State Museum, Indy Reads Books, and Three Sisters Books. Dates and times are featured on "Books Events" page.
Penned by Michael "Pops" Kaltenmark, illustrated by Jingo de la Rosa, and published by Mascot Books, Good Boy, Blue! is an adorable book about "Butler Blue," the University's live bulldog mascot, and his quest to become a "good boy" during his first day on the job.
Here you'll find more information about the book, including interviews with both the author and illustrator, as well as a sneak peak look at the book's main characters.

In the meantime, follow @ButlerBlue3, @jingoillo, and @MascotBooks on Twitter for news and information.