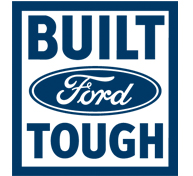 The Blue Mobile provided by Don Hinds Ford is unmistakably Built Ford Tough. Fitting for two of the country's toughest bulldogs to ride in a vehicle with equal muscle and durability.
In addition to transportation needs, Built Ford Tough Trucks provide support for Butler's annual Bulldog Beauty Contest and the 2013 Big Dawgs Tour.
Test drive a Built Ford Tough Truck today!