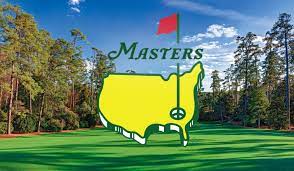 The 87th Masters kicks off this Thursday at the Historic Augusta National Golf Club. There are many notable players from both the PGA and LIV golf tours and players from the amateur league that will be playing in the Masters this year. Here are some of the golfers to keep an eye on this weekend: 
Scottie Scheffler: 
As the reigning Masters Champion many are predicting that Scheffler is the next person to go back-to-back at Augusta since Tiger Woods did in 2002. Scheffler is also the current World Number 1 and has not had a non-top 12 finish since the Fall. 
Rory McIlroy: 
PGA Tour hero Rory McIlroy is one of the favorites to win the Masters. He is currently ranked as the World Number 2 and has a great resume heading into the week. In fact, McIlroy has won every major except for the Masters. He has had numerous top-five finishes yet has never donned the green jacket. 
Will Zalatoris: 
While Zalatoris is known as an underdog I think he can prove himself this weekend at Augusta National. Zalatoris has won one Major so far ( 2022 FedEx St. Jude Open) and has lots of top-ten finishes including 2nd place in his second Masters in 2021 and a sixth place finish last year. He has the experience and the ability to hit the ball well he just has to make his putts. 
Justin Thomas: 
Coming off of his win at the PGA Players Championship last season JT has been having some issues with his putting but hopefully that will not be the case at Augusta National. He also skipped the WGC Dell Technologies Match to save his luck for the next few majors. Thomas played well at the WM Phoenix Open as well as at Valspar so hopefully JT can get into the mix for the Green Jacket. 
Dustin Johnson: 
The golf world was hit hard when Johnson took his talents to the LIV Golf Tour instead of the PGA Tour. Johnson has had lots of success at The Masters previously and has been playing well on the LIV Tour as well. It would be great to see Johnson pay well at Augusta and I think it would certainly stir up some excitement for the LIV tour if he did win or play well.