Braedon Upchurch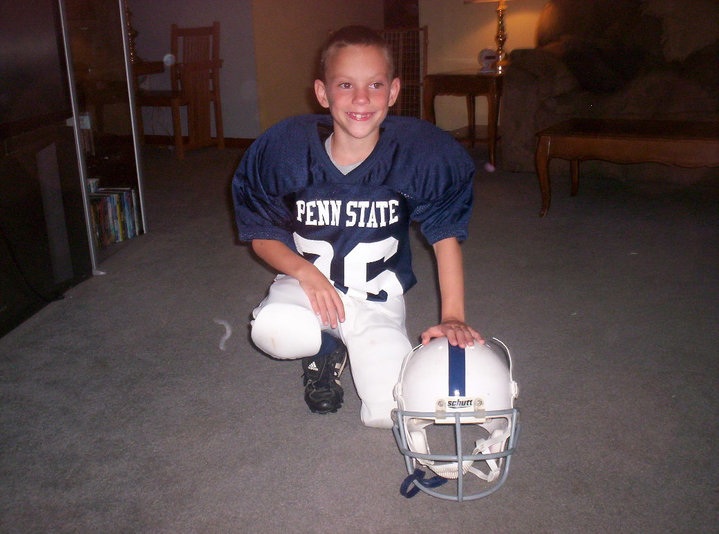 Braedon enjoys playing basketball and football, riding bikes, and hanging with friends.  This is how his mom tells his Riley story:
At 14 weeks into my pregnancy, I found out that I have having monoamniotic twins.  This means that I was having identical baby boys, however they were both in the same amniotic sac.  This rare condition meant that there was an 85% chance that both boys would die prior to birth due to the possibility of umbilical cord entanglement.  At 26½ into my pregnancy, an ultrasound showed that one of the twins heart had stopped beating and had died.  I was immediately admitted into the OB ICU unit and placed on a monitor 24/7 to watch the other baby's heart rate.
At 28 weeks, which is 3 months early, Braedon Upchurch was born via emergency C-section as his heart had begun to slow and then stop beating.  He was 2 lbs. 3 oz and 14 inches long.  Upon birth, it was diagnosed that Braedon was the recipient of a condition called Twin-to-Twin Transfusion Syndrome (TTTS), which can only happen with identical twins.  This syndrome is created when the stronger twin begins to take all the nutrients and blood flow from the placenta and the weaker twin is then deprived of these things.  Braedon was the weaker twin and required 3 blood transfusions within the first hours of his life due to extreme anemia.  He was immediately transferred to Riley Hospital and placed in the NICU.
During the next 11 weeks, Braedon developed many complications due to his prematurity including a yeast infection in his blood and skin, fungal sepsis, a severe fungal infection in his intestines, dangerously low platelet counts and the detaching of the retinas of his eyes (Retinopathy of Prematurity or ROP).  During his stay, he had several more blood transfusions, too many antibiotics and fungal medications to count and X-rays every hour for 4 days.  He had surgeries to place central lines into his chest, as his veins were beginning to collapse due to the amount of IVs placed, double hernia surgery and laser eye surgery in both eyes to save his eyesight. We were told that he would probably stay in Riley for 3-6 months with all these complications, however, Braedon was strong and was sent home 11 weeks after he was born, which was 1 week prior to original due date.
The doctors and nurses at Riley never let you give up hope and they support the entire family through all the crisis of having a critically ill child.  Not only do they treat the ill child, they take care of the entire family.  We will always have a very special place in our heart for Riley Hospital and the doctors and nurses in the NICU.  Thanks to the wonderful doctors and nurses at Riley, our miracle boy survived with no long-lasting effects.  Braedon is now 8 years old and a perfectly healthy, rambunctious boy.  I couldn't imagine taking my children any place other than Riley as they are, in my opinion, the best place to care for our children!