Mickey Deputy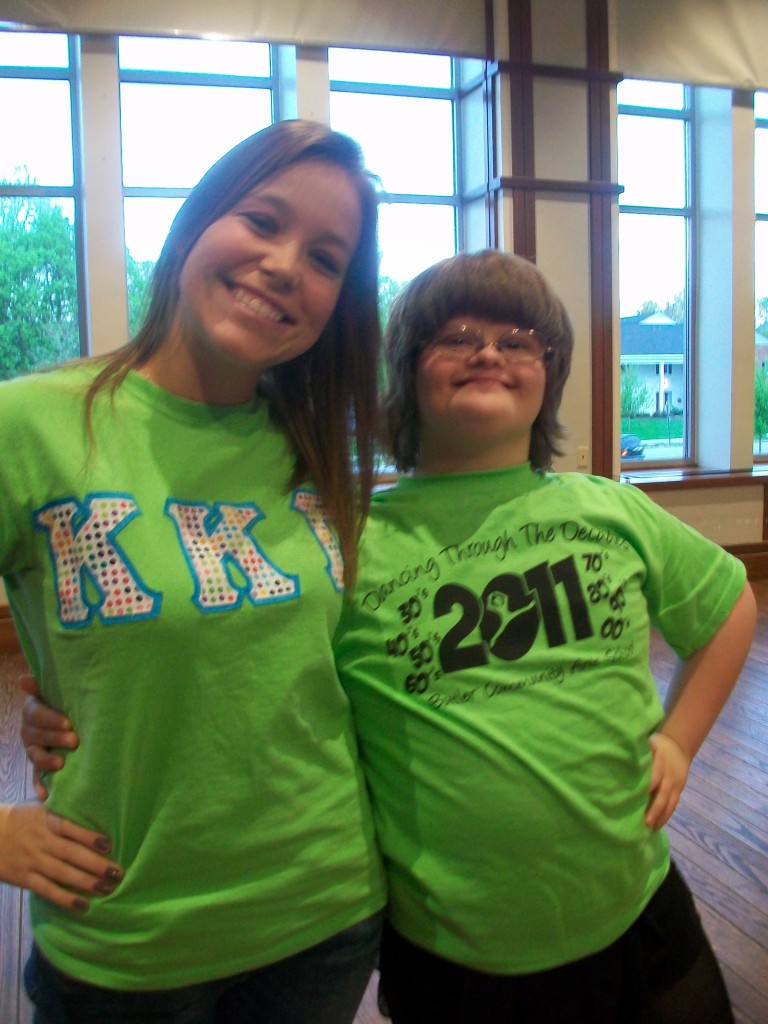 Mickey loves swimming, dancing, volunteering, and all things Dance Marathon! This is how Mickey tells her Riley story:
When I was born I had 3 holes in my heart. When I was 9 months old, Mom, Dad and I moved back to Indiana so I could get my heart fixed at Riley. The biggest hole in my heart was almost the size of a dime. When Mom & Dad saw me in the ICU after surgery, they uncovered me and saw that for the first time ever my toes were pink! My heart was working great! After 5 days in the hospital I got to go home.
Life was great after my heart surgery. My brother Brad was born; I started school and had a great life! Then when I was 7 years old I started getting sick a lot. In December 2004 Mom took me to the doctor for an ear infection. I got my favorite pink medicine and was ready to feel better. But I didn't feel better; I kept getting sicker. Mom took me back to the doctor to get my ear checked again. The doctor sent us to a hospital for blood work. Then she called and said we needed to go to Riley because my blood work was not good. In the ER at Riley they did another blood draw. I was not happy about this. I do NOT like needle sticks! A doctor came in and told us that I had to stay because I had leukemia, a blood cancer. I started chemo 2 days later. My treatment lasted for 26 months. During that time I spent 30 nights at Riley. I had 4 bone marrow aspirations, 20 spinal taps, lots of blood transfusions and more needle sticks than anyone can count. I took over three thousand pills. But all of that led to February 1, 2007, when I took my last chemo pill ever! In February 2012, I hit the 5-year off treatment mark, which means I am officially cured of my cancer!
Thank you for dancing and raising money for Riley to help my friends and me!