The SGA Council on Presidential Affairs (CPA) exists to serve as a liaison between Butler University students and the campus administration. The board works actively and positively toward the betterment of the Butler community by advocating student concerns to the Butler administration. CPA provides both its members and administrators with an avenue for voicing their concerns, as well as ideas about campus issues, directly to each other. CPA is divided into six committees, which are each headed by a student coordinator. This allows each committee to focus on specific campus concerns and more effectively create change.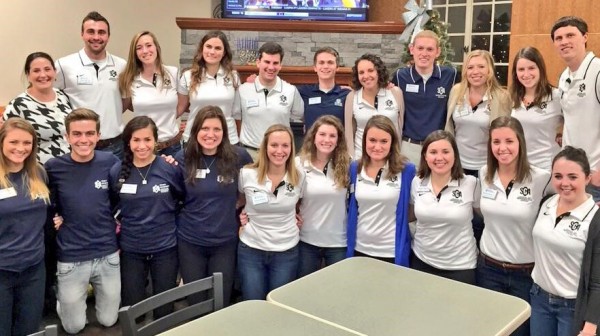 Academic Affairs – The Academic Affairs committee works with President James Danko, Provost Kate Morris, as well as the deans of the six colleges at Butler University.  This committee works to address and resolve the concerns and ideas regarding the academic community on campus.  In the past, Academic Affairs has developed the Student Ideals Statement and has extended the official campus "drop date" for classes.
Green Operations – The Green Operations committee is tasked with the goal of developing and carrying out strategies on campus that relate to promoting a sustainable and environmentally friendly University.  The committee focuses on making students and the administration aware of what changes they can make to have a more positive impact on the environment around them.  It also works on developing short term and long term projects that make physical changes to the campus to make it "greener."  Such projects in the past have included expanding motion sensor lighting, Earth Day events, and a green roof project.
Operations – The Operations committee works with the Vice President of Operations, Jerry Carlson, and Chief of BUPD, Ben Hunter, to address student concerns and ideas as they relate to the operations of Butler University.  This committee focuses its efforts on aspects of campus such as parking, safety (University Police), environmental maintenance, lighting, and building maintenance. Projects in the past have included renovating the patio outside of Holcomb Business building.
Student Life – The Student Life committee works with Dean of Student Life Anne Flaherty and other Student Affairs administrators on issues that directly affect the student experience on campus. Some topics have included Greek and independent life, residence life, and various campus-wide events.
Student Services – The Student Services committee works with Dean of Student Services Sally Click on projects that relate to dining services, health, recreation and wellness as well as Information Technology. Some topics have included the Butler Mobile Application and expanded C-Club hours.
Public Relations – The Council on Presidential Affairs has a small group of students who work on crafting press releases and promotional materials for the group. Tasks include managing social media and external interviews.